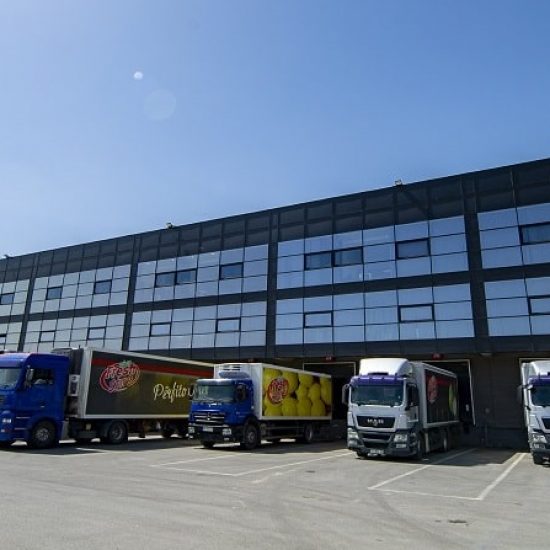 To increase efficiency with suppliers and reduce supply chain costs, the Smart System Logistics Center was built in 2016, as the only one in the region (RKS-ALB-MKD-MNT-BIH). With a strategic position in the epicenter of Kosovo and with direct access to the highway Prishtina-Skopje-Tirana, it enables the acceptance of products from local and world suppliers, as well as their efficient distribution.
"Viva Fresh" is the only retail company in Kosovo and Albania that has a 24/7 logistics center, all year round. This center includes over 28,000 m2 of logistics space, a turnover capacity of over 1 billion euros per year, 59 gates, with over 50 large trucks and the most advanced WMS warehouse management system.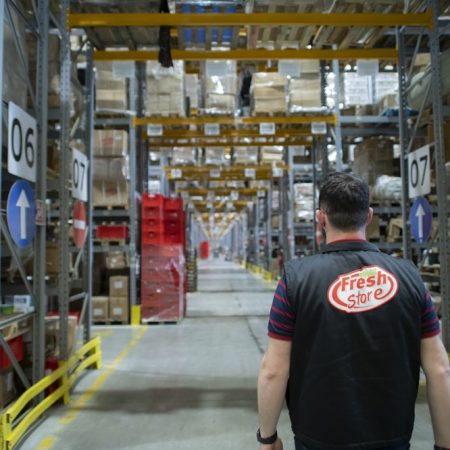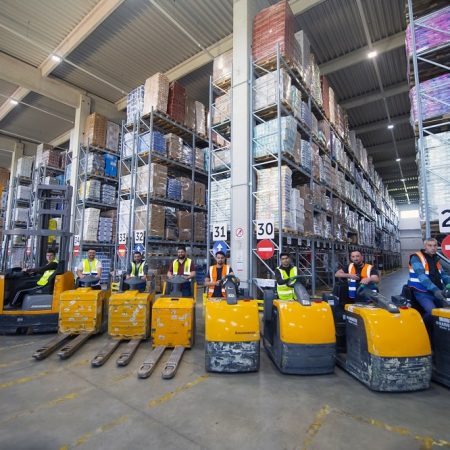 The Logistics Center includes the most innovative and efficient systems such as WMS Warehouse Management System, TMS Transport Management System, EDI Electronic Data Interchange, as well as SMP Stock Memory Positioning.
Key performance indicators show the success of the logistic center in delivering 11,000,000 boxes per year, transport execution of over 1,300,000 km to 84 points of sale, as well as delivering packages in less than 2 days. This center also meets the capacity of online shopping (e-commerce).